IEEE Transactions on GEOSCIENCE and remote sensing
This issue covers nearly the full range of interests in remote sensing, with articles on the satellite platform and instrumentation, calibration infrastructure, product generation, and the algorithms used for these products.
> The China ZY3-03 Mission
> Studying Soil Moisture and Temperature on the Tibetan Plateau
> Preventing Forest Fires Through Remote Sensing
> Target Classification and Recognition for High-Resolution Remote Sensing Images
The internationally subscribed monthly journal, Transactions on Geoscience and Remote Sensing (TGRS), publishes advances in sensing instruments and techniques used for the acquisition of geoscientific information as well as techniques for processing, enhancing and interpreting information derived from remote sensing instruments. TGRS is part of the basic service received with GRS membership or GRSS affiliation.
Related Information:
Submission Information:
Authors are strongly encouraged to submit PDF files electronically. Authors unable to create PDF files should e-mail the manuscript to oprmadmin@ieee.org
Authors who are unable to create electronic files should send five hard copies of the manuscript to:
TGRS Manuscript Review Assistant,
Transactions on Geoscience and Remote Sensing,
IEEE Periodicals,
445 Hoes Lane
Piscataway, NJ 08855
USA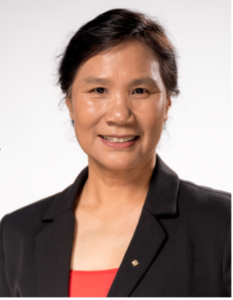 Dr. Xiuping Jia
The University of New South Wales, Australia